Julie Davis is crowned 'Lawyer of the Year'
Published: 27th March, 2019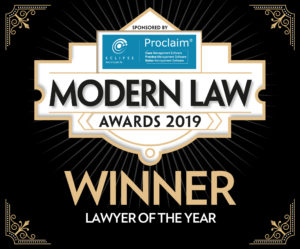 Julie Davis has been crowned 'Lawyer of the Year' at the Modern Law Awards 2019, which are run by the Modern Law Magazine.
Julie Davis, who has led LCF Residential for the last six years, won the coveted national award in recognition of her major contribution to the success of the practice through strong management and leadership.
She was presented with the award at a packed awards ceremony at the Victoria Warehouse in Manchester.
Now in their sixth year the Modern Law Awards were launched to celebrate and identify sparkling talent and success in entrepreneurship, market development, business management and best practice in the modern legal services arena. The awards reflect the ever-increasing reorganisation, new legal entities and business dynamism of legal service providers since the Legal Services Act came into force.
Julie said: "Since joining LCF Residential, I have been very fortunate to work with so many great people, providing a full range of conveyancing services to people buying, selling and re-mortgaging property. Having been in the industry for more than 30 years, it's been really refreshing to lead such a truly dedicated team.
LCF Residential is a straight talking, no nonsense firm, that has a modern approach to the provision of legal services and I am delighted that the Modern Law Awards have recognised the part I play in the on-going development and growth of the business."
Simon Stell, Managing Partner said: "Julie's property experience and knowledge of the conveyancing market is second to none, but it's her management, business development and tenacity that make her really stand out. She thoroughly deserves this award and embodies everything that is exciting about the future of legal services."
*****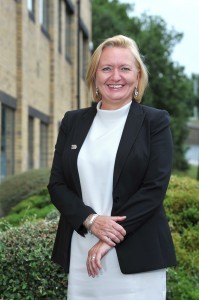 This article was written by Julie Davis.

Julie heads up LCF Residential. Julie has years of experience acting for buyers and sellers, lenders and agents. Ensuring each of her clients have as smooth and quick transaction as possible.

include('includes/sharing.inc'); ?>