Join us
WE EMPLOY GREAT PEOPLE WHO REALLY UNDERSTAND THE LAW SO YOU DON'T HAVE TO
*****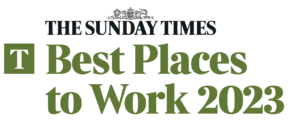 The firm offers opportunities to those who join the firm either as lawyers or support staff to have a challenging and rewarding career in modern, fully integrated offices. We place great emphasis on personal development and training.
The firm encourages and supports individuals in their career development through structured internal education supported by external training.
We currently have a working  hybrid policy with the model of 3 days office based working and 2 days remote working each week in most cases.  This is subject to variation depending upon the needs of the clients and the business. Support staff positions are more likely to be full time office based by the nature of the jobs requirements.
Current Vacancies
Residential Sales Executive
Salary range: £25k plus bonus paid quarterly (OTE – £30k)
Hours: 9-5.30pm Monday to Friday
Download full job Specification
Are you a driven and passionate individual with a knack for Sales?
Do you have an enterprising spirit, and the ability to work independently. If so, this might be the perfect opportunity for you!
We are looking for a Sales Executive to join our sales team.
You must be comfortable working with quotes and enquiries, possess the resolve and provide excellent customer service. 
For further information please contact our HR Department by sending your cover letter and CV via email here
*****
Secretarial Assistance | Bradford Office
Working hours – This is a full-time role working 37.5 hours a week between Monday – Friday.
Secretarial assistance is sought for the busy residential property team in relation to document production and transcription.  Although the majority of lawyers within the team will generate much of their documentation themselves or rely upon the residential property case management system to generate the documents there are certain reports and documents which are required.  This might include Reports on Title, TR1's, Notices to Property Management companies etc.
LCF Residential is about service and managing our clients' expectations. We are interested in retaining the clients referred to us for future instructions but also becoming clients of the wider firm for further legal services. We do not treat the transaction as a one off, never to be repeated relationship with the client. We take service to our clients seriously. Our job is to make our clients' lives easier; make the complex simple and be clear and upfront with the advice and information that we provide to them.
If you exercise high standards of client care and have a professional and pleasant manner then this could be the role for you.
For further information please contact our HR Department by sending your cover letter and CV via email here