How does re-mortgaging work?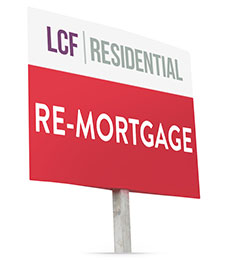 Re-mortgaging is different from a second mortgage. Re-mortgaging is where you pay off your existing mortgage and switch to another lender.
There are many good reasons why people consider re-mortgaging, but you need to consider the costs before you do. Re-mortgaging to pay off debt can sometimes end up costing you more than other options.
There are a number of things you need to be aware of with a re-mortgage:
If you already have a mortgage that you are paying off, you might pay exit fees.
You will have to undertake another survey for the new mortgage.
The bank or building society may offer you new services.
You will need a law firm for the Conveyancing and to pay legal fees.
LCF Residential can help with your re-mortgage, contact us and we will take you through the process and the cost of Conveyancing.
Why Choose Us
We are a specialist law firm dealing with Residential Conveyancing. Our team strive to give the best service possible and understand that selling a house can be a stressful time. We offer a friendly, professional and approachable service, whilst offering great value for money.
We have an experienced team who understand the stress involved in buying and selling property. Our approach is simple; we provide a first-class service from our expert team who make the difference by removing confusion and uncertainty, dealing with all of the legal details of a property transaction on your behalf.
We have a mixed team of solicitors and paralegals who would deal with your transaction. You will receive one point of contact who, along with their team, will deal with your transaction from start to finish.  Our team are specialists in what they do and are here to help you through the buying or selling process. Always approachable, we strive to not only bring our specialist knowledge but also a great level of customer satisfaction.
We will guide you through each step of your transaction and offer a service that that fits your exact requirements.
We always provide a quality service at a fair price. We will keep you up-to-date with all of the relevant information so you can make informed decisions and have complete confidence that every detail has been properly taken care of.
We are proud to hold Lexcel and CQS Accreditation's, issued by the Law Society, and equally proud of our Cyber Essentials Plus certification. All of which involves the firm undergoing a rigorous audit process which ensures we maintain high levels of client care.
How much will it cost?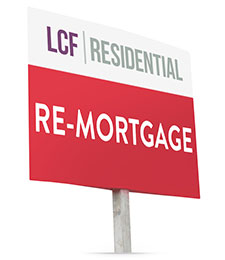 The costs of our conveyancing services depend on several factors including the area in which the property is located and the new loan value. You can get an instant, free, no obligation conveyancing estimate by answering a few questions on our conveyancing quote calculator. Alternatively, an example of our typical fees and disbursements is shown below. Alternatively, an example of our typical fees and disbursements is shown below.
We typically work on a fixed fee basis, ensuring that you know what the fees will be for your transaction from the outset. If, during the transaction, there is a new development, we will discuss the change in fees with you and agree a way forward.
The Remortgage of a Freehold Residential Property
 The typical costs listed below cover the work involved in a standard remortgage.
An example of a typical Freehold remortgage for a loan of £250,000.00
Item
Amount
VAT
Subtotal
Legal fees
£525.00
£105.00
£630.00
ID Check (Per Person)
£10.00
£2.00
£12.00
Bank Transfer Admin
£28.50
£5.70
£34.20
Disbursements
Land Registry Search
£3.00
£0.60
£3.60
Bankruptcy Search
£2.00
£0.40
£2.40
Search Insurance
£26.00
Included
£26.00
Land Registry Fee
£45.00
n/a
£45.00
Bank Transfer Fee
£8.50
£1.70
£10.20
Estimate Total
648.00
£115.40
£763.40
*Disbursements
Disbursements are third party costs that are often incurred during the conveyancing process. Below is a list of typical disbursements (which we have included in the example estimate above), although these may vary depending on the circumstances:
Land Registry Documents – typically between £6 and £9 for a freehold property.
Bank Transfer Fee – £10.20 (incl VAT)
Search insurance – if your lender is agreeable to using search insurance then you can save time and money by not having to carry out searches such as a Local Authority Search on the property. Most major lenders are happy to accept this and it often costs in the region of £20-£30 including VAT.
The Remortgage of a Leasehold Residential Property
 The typical costs listed below cover the work involved in a standard remortgage.
An example of a typical Leasehold remortgage for a loan of £250,000.00
| | | | |
| --- | --- | --- | --- |
| | | | |
| Item | Amount | VAT | Subtotal |
| Legal fees | £725.00 | £145.00 | £870.00 |
| ID Check (Per Person) | £10.00 | £2.00 | £12.00 |
| Bank Transfer Admin | £28.50 | £5.70 | £34.20 |
| Disbursements* | | | |
| Land Registry Search | £3.00 | £0.60 | £3.60 |
| Bankruptcy Search | £2.00 | £0.40 | £2.40 |
| Search Insurance (approx) | £26.00 | Included | £26.00 |
| Land Registry Fee | £45.00 | n/a | £45.00 |
| Bank Transfer Fee | £8.50 | £1.70 | £10.20 |
| Notice of Transfer and Charge | £300.00 | £60.00 | £360.00 |
| (Approx – this may be higher – | | | |
|  see notes below) | | | |
| | | | |
| Estimate Total | 1,148.00 | £155.40 | £1,363.40 |
Additional Leasehold Disbursements
There are certain disbursements which will be set out in the individual lease relating to the Property. The disbursements which we anticipate may apply are set out separately below. This list is not exhaustive and other disbursements may apply depending on the term of the lease. We will update you on specific fees upon receipt and review of the lease from the seller's solicitors. In the example estimate above we have included there being a Notice of Transfer and a Notice of Charge.
| | |
| --- | --- |
| Item | Estimate (Incl VAT if it is payable) |
| Notice of Transfer fee, this fee if chargeable is set out in the lease. Often the fee is: | £180 |
| Notice of Charge fee (if the property is to be mortgaged), this fee is set out in the lease. Often the fee is: | £180 |
| Deed of Covenant fee, this fee is provided by the management company for the property and can be difficult to estimate. Often the fee is: | £300 |
| Certificate of Compliance fee – to be confirmed upon receipt of the lease, as the range can be | £180 |
* These fees vary from property to property and can on occasions be significantly more than the ranges given above. We can give you an accurate figure once we have sight of your specific documents.
Exclusions
We do not undertake mortgage or tax advice and we would recommend you seek advice from an independent mortgage broker or financial adviser.
We do not carry out valuations on your home, this will be conducted by your new lender.
Our fees are fixed, however there may be factors which would typically increase the cost of the fees estimated above. Where there is likely to be any additional cost, we will make sure you are informed of this at the earliest opportunity and a clear estimate of those extra costs will be provided.
Factors that may lead to an increase in cost include:
If a legal title is defective or part of the property is unregistered
If crucial documents, we have previously requested from you have not been provided to us
If there is a registered Help to Buy Equity Loan
If the property is shared ownership
If there is more than one mortgage/loan registered against the property
Quality as standard
We are committed to providing a high quality legal service to all our clients. When something goes wrong, we need you to tell us about it. This will help us to improve our standards.
If you have a complaint about our delivery of conveyancing services our complaints policy will assist you with who to contact and enable you to understand the procedure that will be followed.
LCF Residential offer great value for money. Click here to Get an Instant Quote or call us today with some simple details about the property, and we'll give you a competitive price.
We look forward to helping you.
0345 is a local rate number, included in mobile plans.