What Is The Conveyancing Process?
Published: 30th July, 2019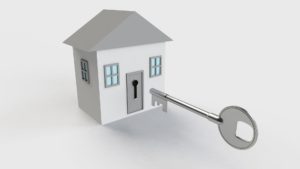 People often wonder why they are advised to have a lawyer to do the conveyancing for them and how long the conveyancing process takes.
The process takes around twelve weeks between initially indicating a wish to purchase and you becoming the new owner of the property.
In this video, Sarah from LCF Residential takes us through the five things that your lawyer will do for you, as part of the conveyancing process, and outline the rough timescales involved.
Summary
Your lawyer will investigate the legal ownership and the details of the property and report these to you.
Next, they will make enquiries of the local authority, the local water authority and the environmental agency as to any matters that may impact the property, such as planning permission for an extension or if the property is subject to any flood risk.
These searches usually take between seven to ten days to complete.
They will also raise, with the seller's lawyers, any questions that they may have arising from the contract pack and the search results together with any questions you have with regards to the property and also what's included in the sale of the property.
Your lawyer will also act for your mortgage lender in respect of any mortgage that you're taking out to assist in your purchase.
Once you have acquired the property your lawyer will conclude formalities by changing the name and registering your new mortgage details at the Land Registry to show that you are now the registered proprietor of that property.
At LCF Residential we oversee the sale and purchase of many properties and can assist you with any part of the conveyancing process.
---
At LCF Residential we've always believed that law should be simple, affordable and accessible. We understand conveyancing so you don't have to and from our offices in Leeds, Bradford, Harrogate & Ilkley we successfully help people buy, sell and re-mortgage their homes and properties all over the country.
Find out how we can help you – 03456 800 277