How Do I Go About Selling My House?
Published: 30th July, 2019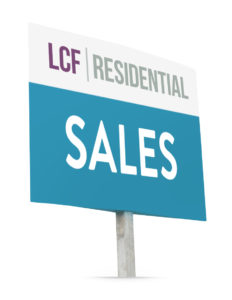 Most people think that selling a house is simply a case of approaching an estate agent, putting their house on the market, talking to the bank and then finally engaging with a solicitor.
However, would it surprise you to say that in most cases it is actually better to engage with a solicitor first?.
When we look at the different roles of people involved in selling your house we find that there are many cogs to this particular machine.
The estate agent markets your property, puts up a sign and shows people around in the hope of finding you a buyer.
You may need the bank to help you with a mortgage to purchase your next property.
And then finally you need a solicitor to do all of the legal work.
In an ideal world when everything works perfectly then this machine works fine.
Unfortunately, we don't live in an ideal world
In this video, Ben from LCF Residential explains why approaching a solicitor first makes life easier.
Summary
Working the equation backwards and talking to your solicitor first you would find that they will, know and have existing working relationships with estate agents and banks that they can recommend to you.
This will actually make the machine run a lot smoother which in the long run will save you quite a bit of stress.
At LCF Residential we regularly oversee the sale and purchase of many properties and can assist you with any part of the
conveyancing process.
We also have a fantastic network of people that we work with and alongside on a regular basis.
So, if you're thinking about moving home and selling your property then call us so that we can help you through this trying time.
---
At LCF Residential we've always believed that law should be simple, affordable and accessible. We understand conveyancing so you don't have to and from our offices in Leeds, Bradford, Harrogate & Ilkley we successfully help people buy, sell and re-mortgage their homes and properties all over the country.
Find out how we can help you – 03456 800 277