What we will do for you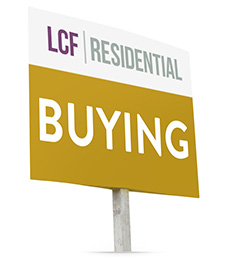 We will take care of all the contracts, give legal advice, carry out local council searches, deal with the Land Registry and transfer the funds for your property. Conveyancing is a critical role during the sales process.
The first question you will be asked when the offer on a property is accepted is the name and contact details of your solicitor or licensed conveyancer.
When a property is sold, legal and administrative work is needed so that the person buying the property owns it legally and the person selling is released from their obligations relating to the property. This is called Conveyancing. We will handle all the legal aspects of selling your property for you.
Thank you for your interest in our conveyancing services.
Why Choose Us
We are a specialist law firm dealing with Residential Conveyancing. Our team strive to give the best service possible, and understand that buying a house can be a stressful time. We offer a friendly, professional and approachable service, whilst offering great value for money.
We have an experienced team who understand the stress involved in buying and selling property. Our approach is simple; we provide a first-class service from our expert team who make the difference by removing confusion and uncertainty, dealing with all of the legal details of a property transaction on your behalf.
We have a mixed team of solicitors and paralegals who would deal with your transaction. You will receive one point of contact who, along with their team, will deal with your transaction from start to finish.  Our team are specialists in what they do, and are here to help you through the buying or selling process. Always approachable, we strive to not only bring our specialist knowledge but also a great level of customer satisfaction.
We will guide you through each step of your transaction and offer a service that that fits your exact requirements.
We always provide a quality service at a fair price. We will keep you up-to-date with all of the relevant information so you can make informed decisions and have complete confidence that every detail has been properly taken care of.
We are regulated by the Solicitors Regulation Authority and can act for all major and most smaller mortgage lenders.
Next: Time scales