Home Buyers Are Keen To Move As Soon As Lockdown Ends
Published: 13th May, 2020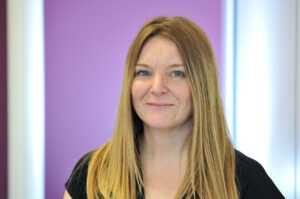 Although the Covid-19 pandemic is causing major disruption in the housing market, buyers are still keen to move, certain property sales are completing and many well-known mortgage lenders are definitely open for business.
LCF Residential's Liz Webster (pictured) gives a brief overview of the situation.
Liz says "Media coverage of Covid-19 started causing uncertainty in the housing market in early March and new stock in estate agents' windows dropped off dramatically as soon as lockdown started.
"However, there is still movement in the market, and we are able to complete sales that are not caught by the lockdown restrictions, such as where property is currently standing empty.
Valuations during lockdown
"A major stumbling block for mortgage lenders now is how they value properties before they release funds against them. As a result, on less risky, lower debt to value applications, some lenders, including the Halifax, are prepared to offer what is known as a 'desktop valuation', where they look at the home online and compare its value to neighbouring homes, without physically visiting it.
"Some lenders are also now asking clients to sign an additional disclaimer to confirm that they have considered how Covid-19 could impact their financial position and to confirm that they are still happy to take out a mortgage in light of the pandemic."
Progressing Transactions
Liz adds: "We've seen very few estate agents and sellers agreeing to price reductions as a result of Covid-19, despite many buyers asking about possible discounts.
"The vast majority of sales and purchases that we were working on prior to lockdown, still look set to complete once the restrictions are lifted and we are continually speaking to our clients to update them on how their transaction is progressing.
"This is particularly important now, because many want reassurances that they will still be able to move, and there's no doubt we will see a major spike in completions and home moves as soon as the lockdown restrictions are lifted."
---
At LCF Residential we've always believed that law should be simple, affordable and accessible.
We understand conveyancing so you don't have to and from our offices in Leeds, Bradford, Harrogate & Ilkley.
LCF Residential work with home buyers, sellers and estate agents, as well as nearly every UK mortgage lender, to successfully help people buy, sell and re-mortgage their homes and properties all over the country.
Find out how we can help you – 03456 800 277
---